If you own an iPhone 5S, iPhone 6 or iPhone 6 Plus, you're probably no longer in the habit of giving it software updates – but a new security update from Apple is an essential install if you want to keep your device secure.
A newly discovered vulnerability, which also affects some iPads (the iPad Air, iPad mini 2 and iPad mini 3), was recently picked up by Google's Threat Analysis Group, potentially allowing attackers to trick affected users into visiting "maliciously crafted web content". 
As a result, Apple has released an iOS 12.5.7 firmware update for those six affected devices, which owners should install now. If you don't have automatic updates enabled, just go to the Settings app then General > Software Update.
Apple says that it's "aware of a report that this issue may have been actively exploited against versions of iOS released before iOS 15.1", so it's definitely a good idea to install the update.  
Given that the iPhone 5S is now nine years old, it's impressive to see Apple stretching its security updates back that far. Neither the iPhone 5S, iPhone 6 nor iPhone 6 Plus can run iOS 13, which is why those phones in particular have been given updates.
Feeling secure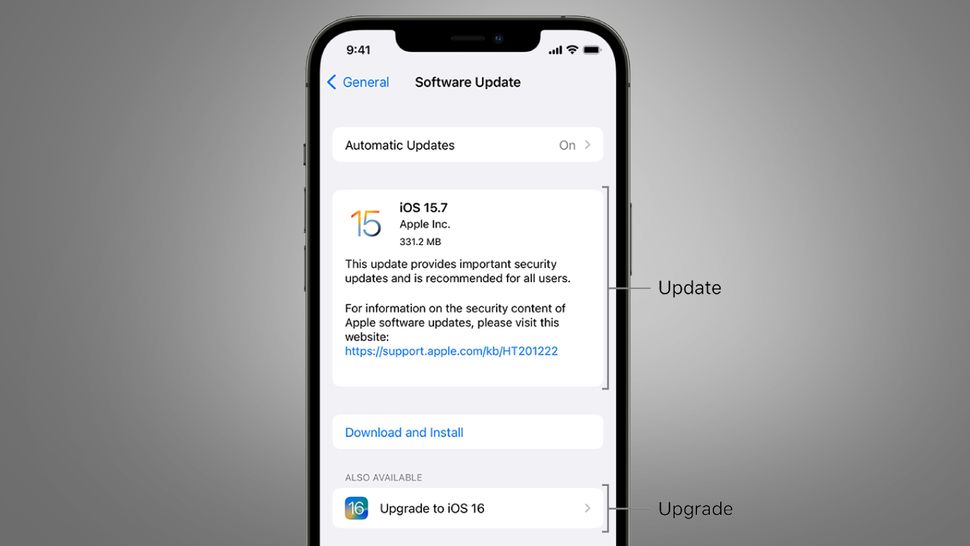 Apple has led the way when it comes to providing firmware or security updates to older phones – last year, the seven-year-old iPhone 6S got iOS 15, and the five-year-old iPhone 8 is supported by the latest iOS 16.

But despite having a comparatively poor reputation for firmware support, Android manufacturers have also been boosting their credentials here. Last year, OnePlus said that "select models" of its phones would get four major Android updates and five years of security patches – the same as Samsung's support for the Galaxy S22

…